Welcome to the GS1 in Europe Regional Forum!
The Regional Forum has a crucial role in addressing regional challenges and promoting collaboration among the 49 Member Organisations of GS1 in Europe. It serves as a platform for tackling pressing issues and fostering a spirit of cooperation within the European GS1 community.
The event's program is currently being developed based on four guiding principles:
Interactive sessions: The four-day program will not only focus on GS1 in Europe projects and activities but also cater to the needs of GS1 MOs in better supporting their member companies.
Innovation and creativity: We encourage a culture of innovation, creativity, and trend analysis by inviting GS1 MOs to share their ideas and solutions.
Collaboration and knowledge sharing: We aim to enhance communication and collaboration across the 49 EU MOs, fostering an environment of cooperation and mutual learning.
Networking and relationship-building: We will strengthen a sense of community and teamwork, enabling participants to establish valuable connections and strengthen relationships.
By adhering to these principles, the GS1 in Europe Regional Forum in Athens promises to be an exciting and fruitful event. Attendees will have the opportunity to engage in interactive sessions, explore innovative ideas, collaborate with industry peers, share knowledge, and build lasting relationships. Join us as we shape the future of GS1 standards and initiatives in Europe.
---
Are you traveling to Athens to join the Forum?
Great! We are happy to know that we will see you in Athens! Please find below all the information you need to plan your travel: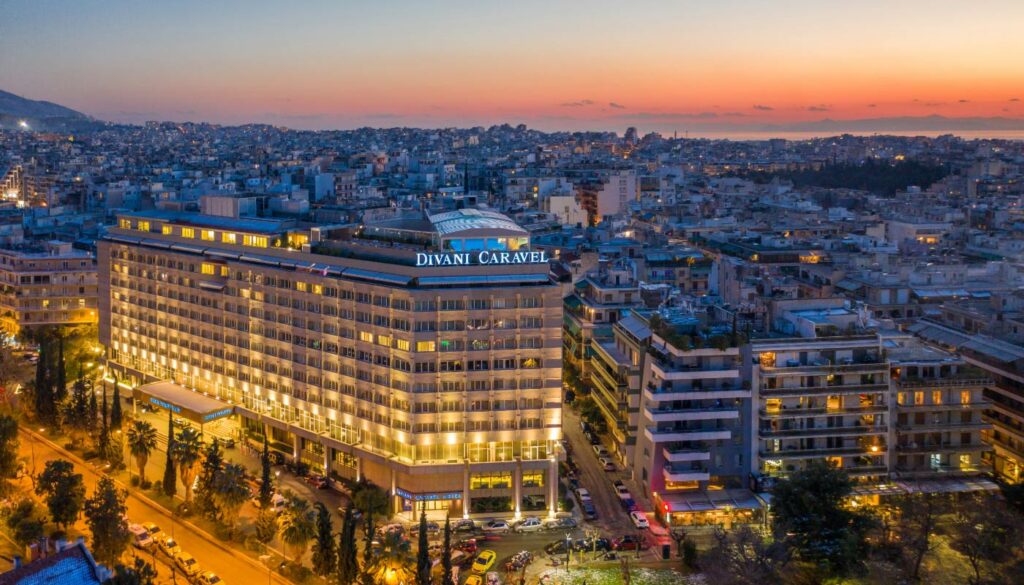 Regional Forum Venue: Divani Caravel Hotel
The GS1 in Europe Forum will take place at Divani Caravel hotel. The hotel is located in one of the city's most vibrant neighborhoods. Situated just minutes away from Constitution Square, just a short walk from fashionable Kolonaki with its boutiques and famous cafés and restaurants as well as all the major cultural points, this is the ideal base from which to visit the key attractions of Athens.
Address: 2 Vassileos Alexandrou ave. 16121, Athens, Greece
Book your hotel room now!
Deadline: Athens in October due to multiple events and tourism is very busy, so make sure you book your hotel room before 06 October 2023; after this date the non-picked rooms will be released.
Price: We have negotiated a special rate and conditions for you: a deluxe room, single use, with breakfast included is 190€ per night.
Cancellation policy: for individual online bedrooms reservations through our online link, upon confirmation of the reservation and till 01/09/2023 no cancellations fees will apply. Note that this is only applicable for the rooms booked through our online link!
Please book your hotel room with the following link, not through other forms/agencies.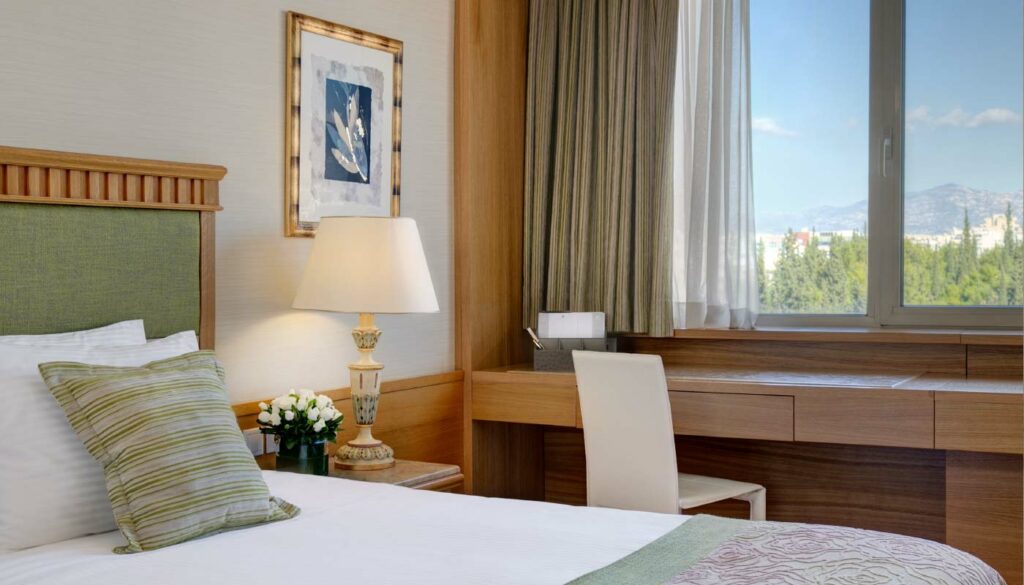 ---
Are you attending the Forum online?
Once you have completed the registration process, your participation in the GS1 in Europe Forum 2023 will be subject to approval. We will review your registration and notify you of its status in a timely manner.
Once your registration is approved, you will receive an email containing your login details to access the event website. With this information, you will have the ability to update your registration details and download the Outlook calendar invitations (ICS). Additionally, throughout the week of the Forum, you will have access to the dedicated streaming landing page.
If you need any assistance, contact our EU team: contactus@gs1eu.org